Maturity Matters: The Benefit of Using Experienced Appointment Setters
If you have ever outsourced your outbound calls, you may well have experienced disappointing results. Young, inexperienced agents may be one of the reasons why.
B2B appointment setters are the "face" of your organization (or the voice) and the first ones to communicate with  prospects about your solution. Are they asking the right questions? Are they conveying the right message? Are they talking to the right people? These are important questions to ask—and unless you have experienced agents calling on your behalf, you might not like the answers.
Intelemark is known as The "Business Connection Company" because our agents excel at making the kinds of connections that result in real revenue for our clients. What separates our agents? In a word: experience. Appointment setters who come to us have years of experience in sales or business development, which they leverage through proven telemarketing techniques to drive outstanding results for the clients they represent. And believe us, maturity matters.
Here are some of the benefits of having experienced appointment setters behind the scenes of your B2B outbound calling campaign.
Conversations, Not Scripts – Today's buyers are about connections, not solicitations—conversations, not sales pitches. Mature agents don't need scripts to get prospects interested in a solution. Instead, they have real conversations with decision-makers about the critical business issues they face and use their experience to naturally steer the conversation toward how their product or solution may help solve those issues.
Insights That Matter – One of the benefits of a telemarketing campaign is the ability to learn how your target audience feels about your brand, your solution, and your competitors. Experienced agents are able to decipher how your prospects are thinking and feeling better than an inexperienced telemarketer who's only focus is getting through the script. The feedback you will receive from mature agents can make a critical difference to your company's marketing edge, market share, and market impact!
Track Record of Success – You don't make it very far as an appointment setter if you can't deliver the kinds of results companies expect when they outsource their B2B lead generation calling campaigns. In other words, experience is a signal of an agent's ability to deliver quality leads and appointments that drive actual results.
Murray on Maturity: Why Experienced Agents Make all the Difference
Murray Goodman, CEO of Intelemark, explains why maturity matters in B2B telemarketing.
Q: What is the benefit of using experienced appointment setters?
A: Mature appointment setters are more worldly than someone right out of college. The agents who come to us, have all had experience in sales or business development where they had to interact and relate to high-level decision-makers. Their ability to have those conversations and understand the critical business issues leaders face is invaluable for the companies they represent.
Q: What questions do experienced appointment setters know to ask that young, inexperienced calling agents don't?
A: Maturity and experience allows our agents to ask the next correct question that an inexperienced agent wouldn't think to ask. The key to a successful discovery call isn't having a set of questions; it's understanding and internalizing what the prospect is saying and responding logically to steer the conversation toward solving their critical business issues. Inexperienced agents just don't have the frame of reference to connect with high-level decision-makers on this level. Regardless of the amount of training, college grads and inexperienced telemarketers simply aren't capable of having the same types of conversations as a wordly,  mature agent.
Q: Can prospects tell the difference when they're talking with an experienced appointment setter versus a young, inexperienced telemarketer?
A: The biggest difference for prospects is that they don't feel like they're wasting their time. Mature agents can hold a conversation and make the appropriate responses—that only comes with experience. Young, inexperienced telemarketers may not know how to acknowledge what the prospect is saying or the critical business issues they face because they, simply have not had the opportunity to understand or converse  with decision-makers.
Experience the Difference of Experience
With the help of our experienced calling agents, Intelemark is changing the B2B sales industry one call at a time. Our agents are focused on representing each client in the most professional manner possible. In fact, promoting and protecting our client's brand and representing their value is with the most important thing we do in each call we make. That's the Intelemark difference and it's why more than 95 percent of our customers have experienced successful campaigns and significant sales pipeline growth.
What Intelemark Agents Say
We asked a few of our agents about the lessons they've learned over their long careers and how they leverage their experience to drive outstanding results for their clients.
Stan R.
Q: How long have you been a calling agent?
A: I have been a calling agent for 7 years.
Q: What have you learned about appointment setting over your career?
A: I have learned to be more patient and vigilant in uncovering needs and overcoming objections. This has increased my confidence on the phone.
Q: How have you grown as a calling agent since the beginning of your career to now?
A: I am much more confident and polished in my approach and information gathering techniques. I feel I can more easily ask for the appointment and close for the appointment!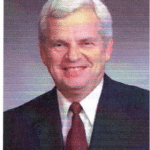 Bernard G.
Q: How long have you been a calling agent?
A: Since 2009.
Q: What have you learned about appointment setting over your career?
A: To be courteous in my manner, motivated, prepared and brief in my presentation and disciplined and persistent in my work habits. This approach has helped me to make my message clearer and uncover the contact's interest with more accuracy.
Q: How have you grown as an appointment setter since the beginning of your career to now?
A: I have learned that a prospect's time is very valuable, yet often interrupted by calls from vendor organizations. Therefore, I remind myself that I must always emphasize the uniqueness of my service or product and how it will result in demonstrable improvements to the target company's operations.
Q: How does your experience benefit the clients you work for?
A: A business opportunity is created and a positive opening impression of the client is established.  I recall seeing a sign on the desk of the receptionist in a car dealership several years ago. It read, "Director of First Impressions". That's me.
Susan M.
Q: How long have you been a calling agent?
A: I've worked on B2B calling campaigns exclusively for more than 20 years.
Q: What have you learned about appointment setting over your career?
A: I've learned many things about appointment setting including how persistence pays. You may have tried to reach someone 5 times before and you will connect on the 6th attempt. I've learned that enthusiasm produces results and if you can make the prospect laugh or smile, even better. I've also learned to be a good listener.
 Q: How have you grown as an appointment setter since the beginning of your career to now?
A: Early in my career I was probably a bit more timid or cautious. Over the years, I've gained the ability to sense something about the prospect's mode. I can mirror their timing and I understand that questions are often indicators of interest and opportunity. Prospects can sense that I respect their time and care about their needs.
Q: How does your experience benefit the clients you work for?
A: I make the most of the client's time. I provide excellent feedback on calls and appointments. I protect the client's brand by being professional and courteous in every situation.
Schedule a test campaign and see for yourself the kind of results our experienced agents deliver on a consistent basis. Better connections and more leads is just a click or call away. Contact Intelemark today!